There are two gifts I look forward to year after year with great anticipation — cozy new socks and a brand new book.
As a young child, I read aloud to my mother as she prepared dinner in the evenings, and she read to me every night just before bedtime. All my life, books have snuggled me, taught me, entertained me, shocked me and given me great companions who still live in the valleys of my imagination.
Equally as essential as books themselves are the bookstores where our next favorite read awaits. Fortunately for us, Detroit's independent bookstore proprietors and writing center founders know our city and region as well as they understand their customers. They're knowledgeable and passionate about the volumes we want and need to read — and the ones our friends and neighbors write! Though they've been hit especially hard by the pandemic, they remain a vital part of our local economy. And they continue to find ways to bring us what we crave — good reads that are relevant to who we are as Detroiters.
This gift-giving season, we checked in with four local bookstore owners and two other writing experts to get their recommendations for the best reads written by native Detroiters (and Michiganders) in 2020. We added some favorites of our own and a few bonus picks from past years.
Read on!
---
Booksellers' favorite local books this year:
4240 Cass Ave., Suite 105, Detroit, MI 48201
(313) 832-1155, sourcebooksellers@gmail.com
At-the-door pickup and free gift wrap available
$5 flat rate shipping per book, or free shipping for orders over $45
Source Booksellers is a staple in the independent bookstore landscape of Detroit. It is co-owned by retired educator Janet Webster Jones and her daughter, Alyson Jones Turner. The store specializes in a unique niche of nonfiction books, from current events to history, to biography and metaphysical, as well as books by and about women. What also differentiates Source Booksellers from others is the type of programming offered — not only does Source host engaging events with authors, but when there isn't a pandemic, the shop is known to host classes in Tai Chi and yoga, in-store.
Here are Source's recommended local reads for 2020:
In this work of fiction, Detroit native and NYT bestselling author Alice Randall profiles real-life African Americans who were active contributors to a thriving Black community and became icons through their businesses, art, sports achievements and humanitarian work, positioning them all as characters in the fictional autobiography of Joseph "Ziggy" Johnson. Johnson is a legend of Black Detroit in his own right, founding the Ziggy Johnson School of Theater where Randall was a student from ages three to eight. Highlighting the joys and successes of folks like Ruth Ellis, Joe Louis, and Lynette Dobbins Taylor, the book reinforces that triumph is still possible under adversity, a welcome message in the face of an ongoing pandemic.
"Lakewood" by Megan Giddings
On the surface, Giddings' debut novel is about a young Black woman from a working-class family who joins a government sponsored research study to help pay off her family's debts. At its core, it's a thriller that speaks to deep inequities across race, class, and the U.S. healthcare system. Fans of Jordan Peele's film Get Out will enjoy this one, and anyone who can acknowledge what horrors await those lacking access to healthcare — anytime, but especially during a pandemic — will appreciate it.
This book, written by two professors at the University of Michigan, traces the history of Detroit through its major sporting events and heroes, from Ty Cobb to Joe Louis, to the Bad Boys championships and the Malice at the Palace. They argue that sports mirror society and aid in the creation of a community's enduring stories.
---
26010 Greenfield Rd., Oak Park, MI 48237
(248) 968-119, bookbeatorders@gmail.com
At-the-door pickup and in-store browsing by appointment
Free gift wrap available, $3 flat rate shipping per any-size package
For almost forty years, co-owners Cary Loren and Colleen Kammer have rocked The Book Beat in Oak Park. The shop is a treasure trove of finds, most especially in the areas of fine art and children's literature. During the pandemic, their store is closed to spontaneous browsing, but you're welcome to call ahead and make an in-store browsing appointment. In addition, customers can call or send an email to purchase books directly from Book Beat for curbside pickup. For those who would prefer to get their orders shipped, Book Beat offers $3 flat rate shipping per package — whether the box fits one book or thirty.
Here are Loren's recommended local reads for 2020:
"This is an experimental novel about a secret agent woman linking and doing investigations based on art exhibitions from the Motor City by artists like Peter Williams, Nancy Mitchnick and Chido Johnson. It's a special novel and a review of these artists and their work. I recommend it for readers interested in Detroit's fine arts scene and mysteries." This edition is published by cafe/gallery/performance venue Trinosophes.
"Parducci was born in Italy in 1900, but he's known for these hundreds of sculptures attached to architectural gems in Detroit, like the Guardian and Fisher buildings. His work is ornamental to so many of the buildings we recognize. There are 369 images in this book and at just $20, it's a gorgeous way to explore the city in a new way."
Signed copies available at Book Beat now.
"I think Michael Eric Dyson is one of the best writers working right now. He doesn't live in Detroit anymore, but he always represents. And this book is an important one. It's really a book about the Black Lives Matter movement, written in the form of letters to Emmett Till, Eric Garner, Breonna Taylor, and other martyrs of the movement. This brilliant work traces the roots of racism in this country."
Signed copies available at Book Beat now.
"This novel, set in bottomed-out Detroit in 2009, features a creative couple of a certain age; it's a comedy of manners about the advertising industry and staying true to yourself. Zadoorian is also the author of 'The Leisure Seeker,' which was made into a major motion picture."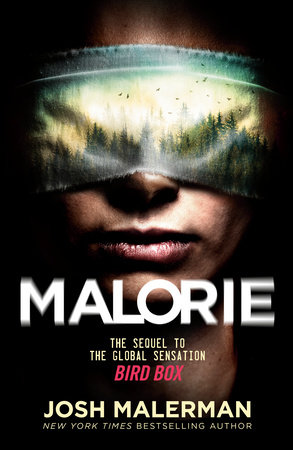 "Malorie" by Josh Malerman
Signed copies available at Book Beat now.
"Malorie" is a sequel to Malerman's bestselling book "The Bird Box," which was a Netflix smash and holds the record as the most watched film ever produced by the streaming service."
"This young adult novel set in Metro Detroit is about being an Indian-American girl navigating the cultures of America and her native culture of India. It's best suited for ages 8 to 12 years old."
---
19560 Grand River Ave., Detroit, MI 48223
(313) 473-7342, susan@pagesbkshop.com
In-store browsing by appointment, at-the-door pickup available
At just five years old, Pages Bookshop, is a relative newcomer to Detroit's independent bookstore scene. Owned by Susan Murphy and located in Detroit's historic Grandmont Rosedale neighborhood, the shop carries a solid mix of nonfiction, but really packs a punch with its diverse mix of children's and fiction reads. The shop is well-known for its support of local authors and writerly feline-in-residence, Pip.
Here are Murphy's recommended local reads for 2020:
"Kelly lives in Metro Detroit and is active in the writing community. I actually had the pleasure of taking a workshop with her last year when she was working on one of the short stories in this collection. Aside from the fact that Kelly is an incredible writer, I recommend this collection of stories because they are accessible and the characters are relatable."
"Tommye is a native Detroit poet. I've heard Tommye read poetry from this book several times and it never gets old. You can listen to him reading a poem from this collection for the National Book Awards as he was a finalist this year! Another fun fact — one of the poems in this book, 'My God, Lick Him Clean,' was inspired by 'Portrait of Christopher D. Fisher, Fourth Reich Skinhead,' 1995, which is in the DIA. It is also the cover art on this book."
"Nandi is also a poet and Detroit native. Her most recent collection, 'Tapping Out,' was inspired by her time in Mexico, specifically the lucha libre. Like Tommye, I've heard Nandi read a number of times and can't get enough. We held a virtual reading for her earlier this summer for this book and it was by far one of my favorites."
"Karen is an internationally renowned thriller writer who now lives in Metro Detroit, but has lived all over Michigan. Several of her books, including 'The Wicked Sister,' take place in Michigan. For fans of 'Gone Girl,' 'Girl on the Train,' etc., this is a great suggestion. We also hosted a virtual event for Karen earlier this year where she provided a lot of interesting backstory about this book."
---
10345 Joseph Campau Ave., Hamtramck, MI 48212
(313) 213-940
Book Suey is a cooperatively owned and democratically run bookstore launched in 2017 in Hamtramck, operating out of a business that was once a bank and later, a Chinese restaurant (hence the name). The member owners work cooperatively to oversee Book Suey operations, contributing their time, money, and expertise. You too can become a member-owner of Book Suey for $25 and receive 10% off purchases. The operation is currently closed for in-person shopping; books can be purchased via their page on bookshop.org; links to recommendations included below.
Here are Book Suey's recommended local reads for 2020, courtesy of member-owner Matt Lewis:
Maree Brown is just one of those authors that no matter what she writes about she leaves us as a community better informed and more accountable in the wake of her work. "We Will Not Cancel Us" forces us to really question how cancel culture truly impacts our world, relationships and many times the values we say we cherish.
This collection of poems and lyrics from all genres of Detroit music, including jazz, blues, doo-wop, Motown, classic rock, punk, hip-hop and techno.
---
Picks from writing space proprietors:
6513 Woodward Ave., Detroit, MI 48202
info@roomproject.org
Room Project is a space for women and non-binary writers and artists to work individually and collaboratively. Founded and led by writer and poet Christin Lee, Room Project is unique among creative commons across Detroit for its strength in cultivating community among various artistic expressions and experience levels, while also hosting and creating relevant programming for members and the public alike. Room Project is currently hosting a membership drive that includes the option of purchasing a sponsored membership in support of artists impacted by the pandemic. Sponsored memberships (and other donations) to Room Project are tax deductible.
The books below (and a few selections above) are written by Room members and friends and published in 2020:
This volume of poetry is soul enrichment — a jolting confrontation of humanity and mortality by Tariq Luthun, a Detroit-born and Dearborn-raised Palenstinian poet, community organizer, and strategist. Of the collection, Tommye Blount wrote, "These are unsparing poems of the body and the body politic. Lean closer and listen to this American son calling from, calling to, and calling out America. No, this is the yawp we were promised." Notably, Luthun is donating all royalties from the book to organizations dedicated to supporting Palestinians, with a focus on those on the ground in Palestine.
With this collection of poetry, Foreman offers refuge to those seeking space to remove the "camouflage it takes to be a woman." Indispensable and unforgettable, this work is a shout and cover; a piercing and a balm — very much needed.
"Despite their involvement from the culture's inception, women's contributions are routinely marginalized if not altogether written out of hip hop histories," write authors and Oakland University professors Rebekah Farrugia and Kellie D. Hay. This book rectifies that disorder by tracking hip hop's trajectory alongside the history of political and social change in Detroit through the eyes of Detroit women emcees and artists like Miz Korona and Piper Carter.
---
1514 Washington Blvd., Suite 203, Detroit, MI 48226
(313) 788-7044, hello@detroitwritingroom.com
Stephanie Steinberg founded the Detroit Writing Room in 2019 for writers to cowork, get coaching, hear from authors and, of course, write. In 2021, the downtown organization is hosting a monthly virtual book club — unlike your club with pals, DWR's invites authors to join the discussion. Find out more about book club membership here. Steinberg shared some of her favorite books from Detroit and Michigan authors who will be discussing their work at book club events next year:
"All Rise" by Judge Rosemarie Aquilina
Detroit Writing Room Book Talk: March 30, 2021 at 7 p.m.
"Many people know Rosemarie Aquilina as the judge who presided over the historic Larry Nassar case. But they may not know she's also a prolific crime novelist. All the trials she's heard over the years serve as inspiration for characters and shocking developments in her stories. 'All Rise' is her latest novel, but she also wrote 'Triple Cross Killer' — a great read for the holidays. That mystery is set in Detroit and involves a string of murders tied to Santa Claus letters."
"Grama's Hug" by Amy Nielander
Detroit Writing Room Book Talk: Dec. 28, 2021 at 7 p.m.
"If you're looking for a picture book for a child, this beautifully illustrated book emphasizes treasuring small moments (like hugs) with people you love. The story also features May, the first kid astronaut to travel into space. So if you know a child with dreams of becoming an astronaut, this book is also for them."
---
A few more nonfiction faves from Detour:
Lyon's rich portraits of 100 Detroiters, from activists to artists and beyond, make a beautiful coffee table book. But his Human Atlas project is much more than a surface look at the city's local changemakers. Over three years, Lyon worked with all his subjects and genealogical experts to map their ancestral DNA, creating maps of generational family migration to Detroit, combined with oral histories you can hear through an app.
Though "Detroit Style" is an exhibition catalog for the show of the same name now on view at the Detroit Institute of Arts, it's more than an add-on. It's focused on 12 cars from the Big Three that steered design on the road, with interviews with designers, related pieces from the DIA's collection and, of course, the main event: lux photos of the cars.
"A People's Atlas of Detroit" edited by Linda Campbell, Andrew Newman, Sara Safransky and Tim Stallmann
This collection published by Wayne State University Press — not to be confused with "A People's History of Detroit," also published this year — is grounded in more than a century of history but focuses on the 2010s. It collects essays by and interviews with the people at the forefront of social justice movements, from gentrification to food sovereignty. Readers will recognize familiar names, like Grace Lee Boggs, Lottie Spady and Charity Hicks, and get inside views from activists and poets. The collection is girded by the editors' overview essays and maps new and old, to "redirect the 'cartographic gaze' back toward the priorities and projects of neighborhood groups" and to "highlight and explain current visions for radical change emerging in Detroit," they write. The book's last section is titled "Another City Is Possible" — and the 70-plus contributors make that case with passion.
Brady Hill, in her mid 80s, is technically a New Yorker — but she's been spending her summers in Traverse City since the 1940s, longer than some of us have been alive. Her book is an ode to the region's unique local food culture, interviewing women who tend orchards, make cheese, lead restaurants and more. Throughout the collection, she delves into how 20 women helped shape the Leelanau area into a "culinary and agricultural Eden," but also traces her subjects' family histories and food influences — weaving their way back to other parts of the state and globe. One story loved: Donna Folgarelli, proprietor of Folgarelli's Market and Wine Shop, recalled buying live chickens at Eastern Market on Saturdays, and on Sundays, rolling gnocchi in the basement of her grandparents' East Detroit home, with peach trees in the garden.
This collection from Belt Publishing features several Detroiters (including Detour reporter Courtney Wise Randolph) as it centers the voices of Black Midwesterners, through essays, poems and visual art selections that reclaim what it means to be Midwestern, and redubs the region the "Fresh Coast." The Midwest isn't a monolith — just compare Peoria and Chicago — and neither are Black Midwesterners, but the pieces collected here are uniformly compelling as they reshape the narrative of identity between the coasts.
---
A few pre-2020 faves our book experts couldn't resist sharing:
"Detroit Doc" by Russ Marshall
Signed copies available at Book Beat now.
"This book wasn't published in 2020, but it's by photographer Russ Marshall who has a new show that just opened at the Detroit Institute of Arts, and we're one of the only stores that has this book in stock. It's a book unlike any other I've seen on photography in the city. It spans a fifty-year history of Detroit, and it's so unusual. The book has a gritty, noir-like feel — much like a movie — as it enters into jazz clubs and pool halls from as far back as the fifties and sixties." -Loren, The Book Beat
Detroit Writing Room Book Talk: Nov. 30, 2021 at 7 p.m.
"This book was published in 2017, but remains a heartwarming memoir that I'd recommend for any parent. Ron is a native Detroiter and former Washington correspondent. He lets readers into his personal life and shares what it was like to raise a son with Asperger's. It's a moving story filled with challenges and triumphs — and some fun encounters with former presidents. Ron is a master storyteller, and I promise you will fall in love with 'that boy.'" -Steinberg, The Detroit Writing Room
"Abbott" by Saladin Ahmed
A hard-boiled graphic novel published in 2018 about a reporter working to take down corrupt police and expose brutality in 1970s Detroit. Written by Hugo Award-winning novelist and Detroit novelist Saladin Ahmed. -Lewis, Book Suey
Wayne State University professor and editor of "Thanks for the View, Mr. Mies: Lafayette Park Detroit" returned last year with another essential exploration of overlooked Detroit history. This book chronicles the period between 1969 and 1980 when Detroiters Lorraine Nybakken and Fredy Perlman operated a radical and influential printing press out of southwest Detroit. This is a beautiful book for any lover of local history, leftist politics or the art of printing. -Lewis, Book Suey
---
Kate Abbey-Lambertz and Nina Misuraca Ignaczak contributed.
---